Hi!
I would like to share how to set-up Merging's Pyramix (confirmed on version 11) to work with (almost) every external audio interface - working with native DSD.
System: Windows 10 with all latest updates.
It is based on iFi Audio iDAC2 USB interface - cheap, small but powerful interface with native DSD support
First off all you should download:
foo_dsd_asio
foobar2000
Jplay
Then:
1) install Jplay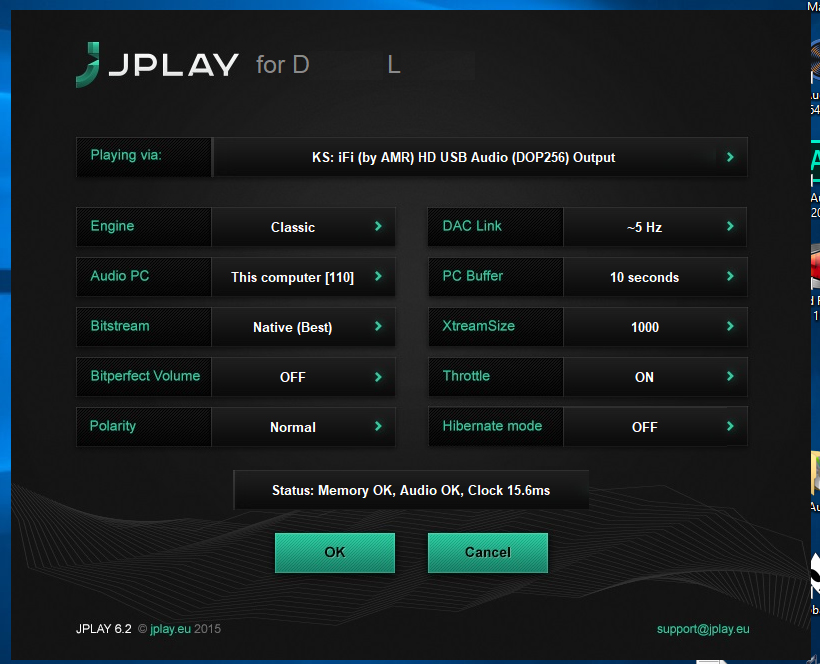 in "Playing Via" choose your interface - important thing - it should support DOP256 and ASIO 2.2 in general.
2) Install foobar2000 and foo_dsd_asio and configure as follow: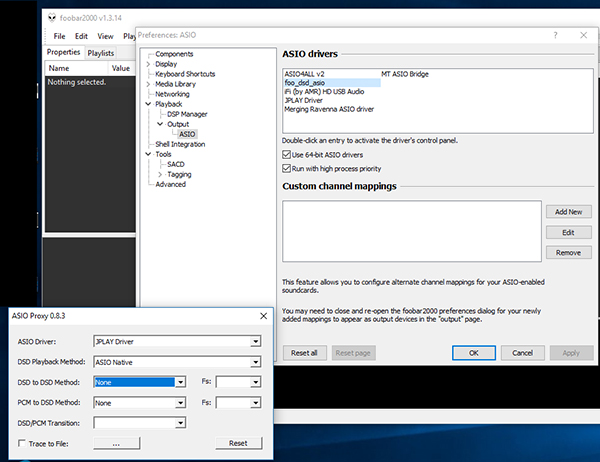 it configure foo_dsd_asio to work with jplay by default - I think:)
3) in Virtual studio settings choose driver name: foo_dsd_asio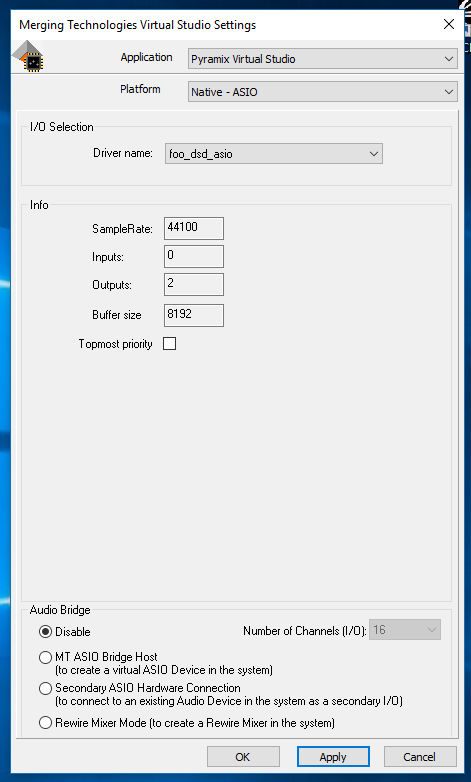 4) Start P11... it took a while but it starts:)
then you'll see active all DSD projects: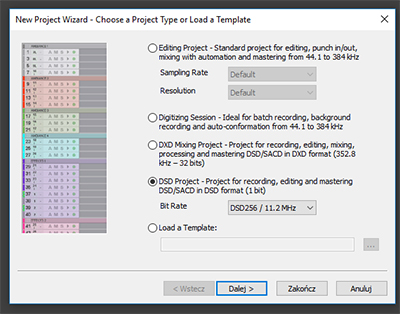 and all features are working and available: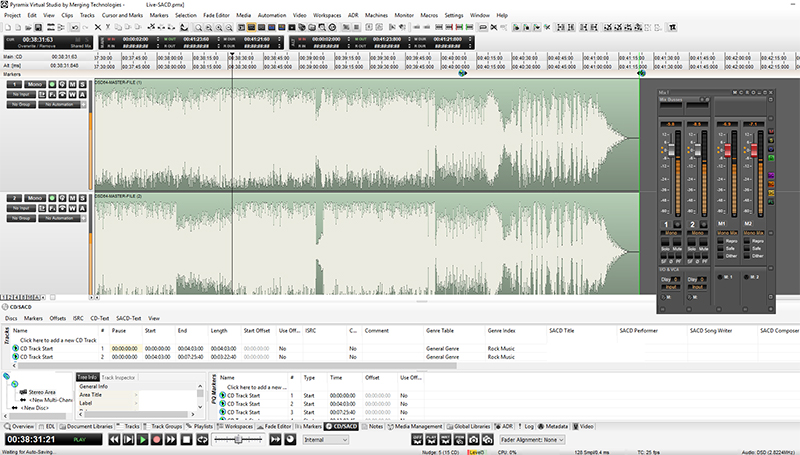 OK - P11 interface needs some minor tweaking on mixer side - like channel routing to external interface or something but we get fully working Pyramix with DSD audio played back on cheap external audio interface.
I think it should work with almost all similar interfaces - try, configure and enjoy!
and let me know if it is work:)
I only noticed that when I start playing DSD file there are several drops at the very beginning appear - two+, but maybe I must do some other tweaks. Nothing important in fact:)
Regards!
Damian